Skip to Main Content
It looks like you're using Internet Explorer 11 or older. This website works best with modern browsers such as the latest versions of Chrome, Firefox, Safari, and Edge. If you continue with this browser, you may see unexpected results.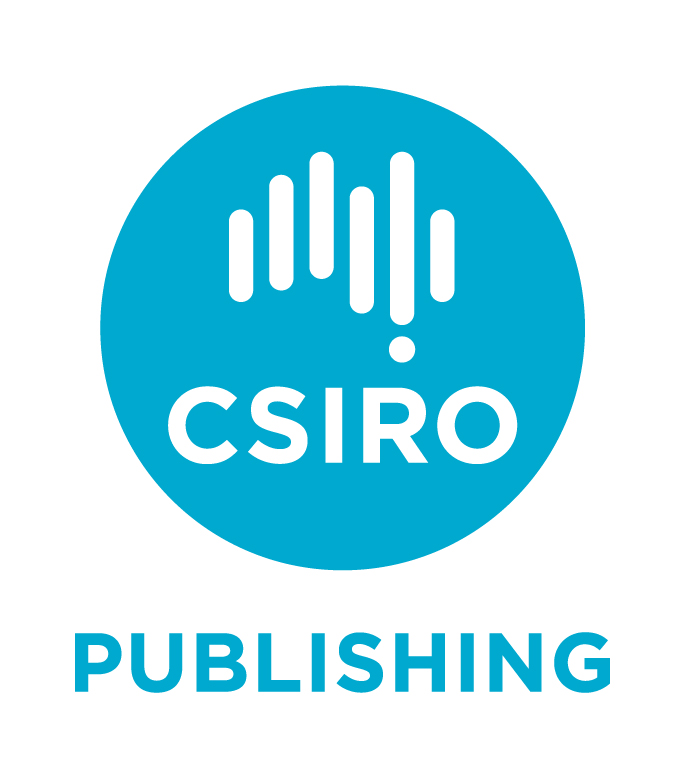 CSIRO Publishing
CSIRO provides unlimited publishing in all journals listed under 'Included titles'. In addition, each participating member will receive read access (no Post Termination Rights included) to any of the 22 CSIRO journal titles not already subscribed to.
This page was last updated on 20 January 2023.
The following institutions participate in this agreement:
AgResearch Ltd
Auckland University of Technology
Australian Nuclear Science & Technology Organisation
Charles Darwin University
Charles Sturt University
CQUniversity
Curtin University
Deakin University
Department of Agriculture & Fisheries QLD
Department of Planning & Environment NSW
Department of Primary Industries & Regional Development WA
Edith Cowan University
Federation University
Flinders University
Griffith University
James Cook University
La Trobe University
Landcare Research
Lincoln University
Macquarie University
Massey University
Monash University
Murdoch University
National Institute of Water & Atmospheric Research
Plant & Food Research
Queensland University of Technology
RMIT University
Southern Cross University
Swinburne University of Technology
University of Adelaide
University of Auckland
University of Canberra
University of Canterbury
University of Melbourne
University of New England
University of Newcastle
University of Notre Dame Australia
University of Otago
University of Queensland
University of South Australia
University of Southern Queensland
University of Sydney
University of Tasmania
University of the Sunshine Coast
University of Waikato
University of Western Australia
University of Wollongong
Victoria University of Wellington
Western Sydney University
Authors who do not see their institution listed above should contact library staff to enquire further.
---
All 15 CSIRO owned journals are included for publishing plus four society journals:
Animal Production Science
Australian Journal of Botany
Australian Journal of Chemistry
Australian Journal of Primary Health
Australian Journal of Zoology
Australian Systematic Botany
Crop & Pasture Science
Environmental Chemistry
Functional Plant Biology
Historical Records of Australian Science
Invertebrate Systematics
Marine & Freshwater Research
Pacific Conservation Biology
Proceedings of the Royal Society of Victoria
Rangeland Journal
Reproduction Fertility & Development
Sexual Health
Soil Research
Wildlife Research
Corresponding authors from institutions listed under 'Participating institutions' may publish immediately to open access on the publisher's platform once the article has been accepted, with no transactional APCs. This includes all page charges except colour pages or reprints.
Articles from authors at member institutions may be published under the authors' choice of either CC-BY, CC-BY-NC-ND or CC-BY-NC license. These licenses allow reuse (some with conditions) while protecting the authors' rights of acknowledgment as authors. Authors retain copyright.
Submit your article via the publisher's submission system.
You will be recognised as being eligible for open access publishing with no transactional APCs via your institutional email address and your institution's Ringgold ID.
---
This agreement includes read access for any non-subscribed titles. There are no post-termination rights for these titles in this offer.
Pricing of the additional titles takes into account the existing subscription spend.
The agreement provides open access publishing in all journals listed under 'Included titles' (selected by the institution), for corresponding authors of institutions listed under 'Participating institutions'.
There is no limit on the number of articles that can be published under the agreement.
There are no transactional APCs for papers submitted by corresponding authors from participating institutions. This includes all page charges except colour pages or reprints.
Library staff will need to complete a set-up requirement form for the RightsLink Agreement Manager Module.
Confirmation is sent to the library via the designated contact email address once a submission is accepted. Library staff may also log into RightsLink to see all transactions. Regular reporting is provided for each institution for both papers published and in the pipeline.
Green open access is allowed with no embargo.
Automated deposit to institutional repositories: Published papers are sent to the institutional repository once published online for early access.
Papers published in the following journals are deposited directly to PubMed:
Reproduction, Fertility and Development
Sexual Health
Functional Plant Biology
Australian Health Review
Australian Journal of Primary Health
Journal of Primary Healthcare
Article metadata is also sent to a number of other repositories. For details, view the 'about the journal' pages on the publisher's website.
---